With our partner companiesn
Connect us a different long but equally intensive business relationship. Our close and creative cooperation not only guarantees high quality and reliability of supply but also continuous product and service development.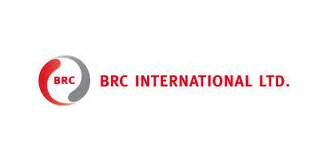 Founded in 1989, BRC is one of the world's leading suppliers of high-performance, small to medium-sized rolls especially for long products operation. The success is based on a steady investment in research and development in order to guarantee the implementation of the highest quality standards. A worldwide distribution network guarantees proximity to the customer and optimized support requests.
www.brcil.com
For over 50 years renowned customers appreciate the competence in clamping and anchor technique that ISTOR produce with extremely high manufacturing quality and timely delivery.
We are proud to represent this company and would be pleased to inform you about their entire product range.
www.istor.at
In enger Zusammenarbeit mit der Firma FAG Industrie Lager statten wir unsere gelieferten Walzen mit den bestens dafür geeigneten Lagern aus und bieten so ein System, welches Kosten spart und die Produktivität steigert. Gerne beraten wir Sie in einem persönlichen Gespräch.
www.fag.de
Die österreichische Firma evva oil ist einer der führenden Anbieter von Schmierstoffen und Fetten für die Industrie. In Kooperation mit unseren Kunden werden die speziellen Schmierstoff-Anforderungen im Stahl- und Walzwerksbereich laufend optimiert, um so eine hohe Laufleistung sowie lange Lebenszeit der einzelnen Maschinenteile zu garantieren.
www.evvaoil.com
Einer der führenden Anbieter für Hitzebeständige Guß teile speziell in der Stahl- und Zementindustrie.
Nähere Informationen entnehmen Sie bitte aus der homepage.
www.fonderiafgs.com
ASKO Metal is one of the leading producers of a wide range of specialty wear-resistant tooling for the metal producing, metal processing and metal recycling industries. We are proud to assist ASKO for the Austrian market with our experts.
www.askoinc.com